German Language Course
International applicants to the German Sport University must pass the German language examination for university entrance, the DSHII (German language proficiency test for admission to higher education) or TestDaF TN4 (German as a Foreign Language). As a service measure for prospective applicants, the German Sport University offers its own German course leading to the DSH-exam.

Current information:
Until further notice, the German language course will take place online!

Course Details

Time period: spring/summer and fall/winter

Duration: approx. 4 months

Next intake: fall/winter 2022/2023

Start: September 19, 2022

End: December 23, 2022

Classes: 4 hours daily/Mon–Fri
(20 instruction hours per week (+homework)= fulltime)

Instruction: online

Exam: DSH-exam in the end of the course
The DSH II exam is recognized by the DSHS*.

*Please Note: Please clarify recognition by other universities in advance.
Fees:
Course fee: EUR 650,- per semester
Exam fee: EUR 130,- for preparatory workshop and exam
Admission Requirements
Qualification: admission to higher education in Germany
(→ for recognition of international qualifications please check the database "anabin" www.anabin.kmk.org)
German knowledge: certificate stating at least Level B1 (European Framework of Reference) or Goethe Certificate, grade 2 (result "good")
Application Deadlines
For winter semester: August 15
For summer semester: February 15
Application
Link to the application portal mySpoho https://myspoho.dshs-koeln.de
Important Information

Students can attend the German course for a maximum of two (2) semesters only.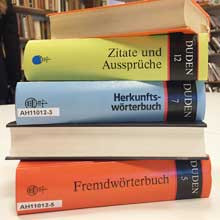 Consultation hours:
Mon-Fri 9:00-11:00
Mon, Wed, Thu 14:00-15:00
Additional individual appointments on site are possible, but must be prearranged via phone or email.