European Handball Manager
The certificate degree ends with a written and an oral examination.
The content of the written examination is based on modules 1 to 4 and takes 2 hours. The examination can consist of multiple choice questions, open questions or both types.
The oral examination is based on modules 1 to 5 and takes 20 – 30 minutes per participant.
German Sport University Cologne
The maximum number of students accepted per year is 20.
Certificate: (85% attendance is compulsory)
The module includes 2 examinations (1 written and 1 oral), which must be passed in order to be recognised and to obtain the Certificate of the German Sport University Cologne.
Recognition of 10 credit points (CPs) according to the European Credit Transfer and Accumulation System (ECTS).
One CP = 25 lessons. Each module consists of 2 CPs in total. 2CPs = 50 lessons. Of these 18 lessons are taught in the attendance phases and 32 lessons are covered by relevant tasks and work on accompanying secondary literature.
The following sport federations accept our certificate study program European Handball Manager to extend one's trainer certification:
Gewichtheberverband Nordrhein-Westfalen e.V.
Handballverband Niederrhein e.V.
Schachbund Nordrhein-Westfalen e.V.
Westdeutscher Handball-Verband e.V.
For further information according to the extent of recognition please contact the respective federation.
The examination board consists of the academic head, an expert of the EHF and the Head of the Department of Further Education.
The examination board is responsible for the supervision, obeyance and interpretation of the examination regulations in addition to the organisation and guaranteeing of the correct execution of the examinations.
The examination board is in particular responsible for :
employing the examiners
deciding on appeals and complaints about examination results and modalities
passing on ideas for the reform of the examination regulations and how the examinations are held
deciding on registration for the certificate programme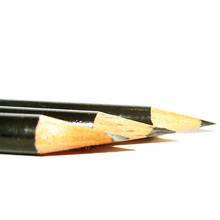 Am Sportpark Muengersdorf 6
50933 Cologne
Main building, 4th floor, room 405b