LL.M. Sport Law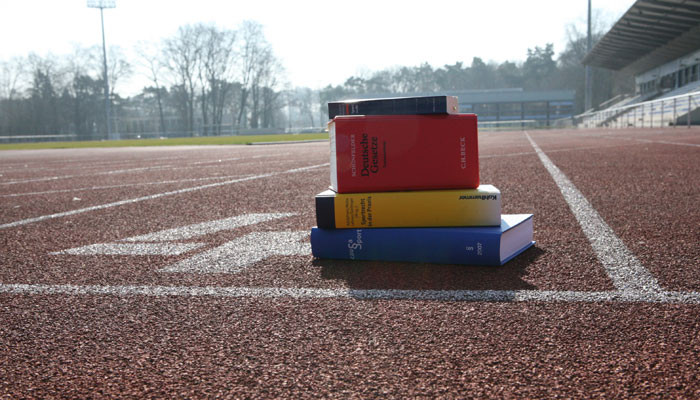 The study course Master of Law in Gießen/Cologne, with comprehensive subject matter and excellent course instructors, is the first accredited one of its kind for sports law in Germany.
Its target group is fully qualified lawyers subsequent to their second states examination in law as well as audited law candidates with one year's professional experience and/or legal internship, who wish to become qualified in sports law.
Seen from the viewpoint of sports law, the study course addresses the central organizational, economic and social challenges in sport. Its focus is directed on the needs in the practice and is based on scientific principles.
This corresponds to its plethora of renowned consultants from organized sport, the legal profession, and science and economy. Citation from the accreditation report: "The assesors judge the staffing for this study course to be excellent and see in this one of its greatest strengths".
Graduates of law studies after their second state examination OR
Certified first state examination candidates with one year job experience / legal internship respectively
The graduates' career prospects are outstanding. Sports law is a domain that is rapidly developing. The job opportunities in the private and public sectors are correspondingly wide-ranging, particularly in organized sport, legal practice, economics and administration.


Univ.-Prof. Dr.
Institute of Sport Law