Handball managers from 11 countries study at the German Sport University in Cologne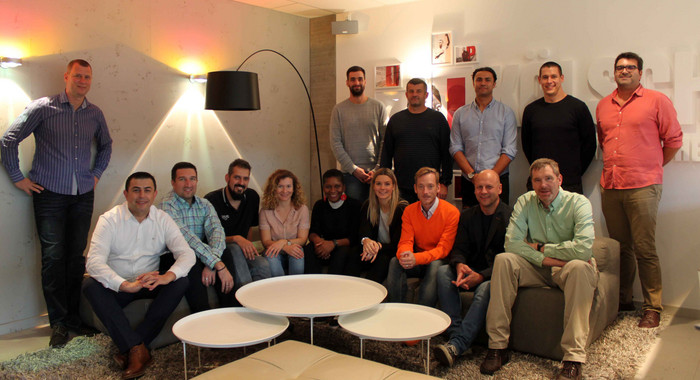 17 participants from 11 countries and from four continents have been studying at the German Sport University Cologne since July 2018 and want to successfully complete the European Handball Manager certificate course in May next year. In the first attendance phase at the German Sport University Cologne this week's focus will be on sports economics and sports law basics, which will be taught by well-known and experienced speakers from academia and practice.
The quality of study program "European Handball Manager", which is carried out in cooperation with the European Handball Federation, has spread internationally after three successful years. For the first time, handball managers from the USA, Japan and Australia take part, who study together with their European colleagues for one year and, at the end of the course they all want to complete their certificate studies successfully. Since July 2018, the 17 participants from 11 countries have been preparing for the first presence phase, which initially focuses on sports economics and sports law topics and then will be complemented by governance in sport and strategic management content.
Among the well-known speakers from science and practice are Prof. Dr. Tim Pawlowski, Professor of Sports Economics at the University of Tübingen, Martin Hausleiter, Secretary General of the European Handball Federation, Stefan Ludwig, Partner at the consulting firm Deloitte and former Managing Director of DFB Wirtschaftsdienste GmbH, and Carlos Prieto Martos, former handball professional and winner of the Champions League in 1998, 1999 and 2006. Stefan Walzel, head of program, is particularly looking forward to the legal experts from the law firm Heuking Kühn Lüer Wojtek, with whom a close partnership has been agreed in 2017: "The expertise and experience that these lawyers have in sports, and now pass them on to the participants is priceless. In addition, the speakers will prepare tailor-made scripts for the preparation and follow-up of the legal content for the participants."
After an intensive week in Cologne, the participants then continue directly with several weeks of self-study and eLearning before all meet again in the second week of January in Berlin to complete the second of a total of three attendance phases. In addition to the joint visit of the opening match of the Handball World Cup, talks and discussions with well-known representatives of international handball are planned.
Contact person: Dr. Stefan Walzel