Accommodation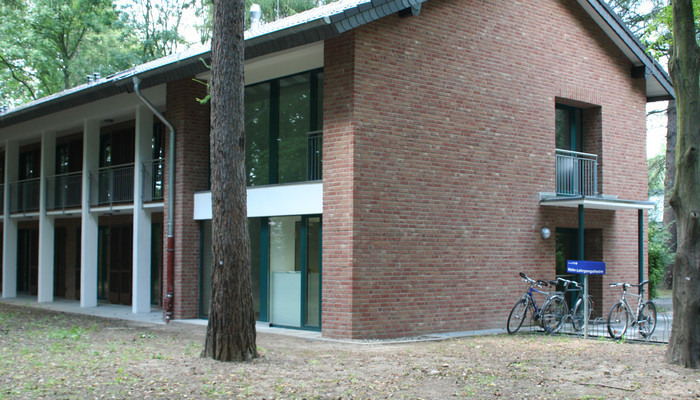 +++Currently, no leases are possible as the residence halls are being renovated. The renovation is expected to last until the summer semester of 2023.+++
If you would like to apply for accommodation, please use the application form. Make sure to completely fill it out, sign it and attach it to your application. A limited number of single and double rooms are available in our campus dorms.
All four dorms (A-D) are on campus. Bathrooms and kitchens are shared. The kitchens are not equipped with pans, pots and dishes. Dorm D has bathrooms ensuite. Depending on double or single room (double rooms only in dorm D), the rent amounts to 200-300€ per month. Dorms A & B have WLAN access, in dorm C & D there is a data outlet at disposal. Please see the application form on the right side for further information.
Tenancy agreements last for a minimum of six months (complete semester). The entire rent and deposit have to be paid prior to arrival.

Rental periods:
01st October - 31st March (winter semester)
01st April - 30th September (summer semester)
Rooms may be moved into at the earliest: 01st October and 01st April
Housing and payment information will be provided following your completed application and the expiry of the application deadline.
To gain a first impression of how the different dorms look please take notice of the gallery below.