Internship overseas
PROMOS is a funding scheme by the German Academic Exchange Service (DAAD). It enables a financial support of internships overseas. Additionally, in exceptional cases there are possibilities of overseas exchange semesters, summer universities and language courses which can also be funded.
The funding can consist of travel expenses and monthly allowances, or a combination of both. The exact amount depends on the duration of the internship and the country of choice.
For more information please contact Evelyn Hinz (contact details in the right column).
If the program leaders are in agreement, the internship can be recognized and accredited within the respective course of studies.
Requirements
Fully enrolled student status at the GSU
Internships must be identified and contacted by the applicant
The internship can last from six weeks to six months. Studies one to six months.
Proficiency in the respective language.
Application
The application must be complete and submitted at least four weeks prior to the begin of the internship to the International Office (main building, room 104 or 115). The application must be submitted as a hard copy original!
A complete application consists of:
Print-out of the application form
The signed (europass-) CV in the respective language which can be accessed here
Please fill it out with your personal data and add a passport photograph.
Signed Exposé:
The expose shall include a description of the respective country, the city, the internship position, the potential tasks during the mobility and an outline of how the applicant can benefit from the mobility in terms of his/her personal and/or academic career.
Language acquisition
The Language acquisition should list information from primary school level through secondary to university level. Additionally, exchange activities, language courses, studies of foreign languages etc.
Transcript of records
The transcript of records can be obtained via the examination office or LSF.

The whole application should be written in the language of the respective country.
Application deadlines:
1st of Junefor projects starting from July onwards of the same year
1st of December (in 2019: 2nd of December) for projects starting from January onwards of the following year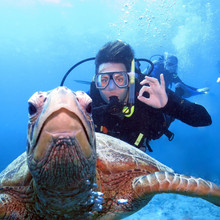 +++ Until further notice, all appointments and personal meetings can only take place following prior arrangement by telephone or e-mail.+++