Internship within Europe
ERASMUS+ enables the funding of exchanges not only to partner universities but also to companies and institutions in shape of an internship within Europe. Hereby the applicants are free to chose any given company/institution that seems suitable, or draw on previous experiences of fellow students. For more information please contact Evelyn Hinz (contact details in the right column).
If the program leaders are in agreement, the internship can be recognized and accredited within the respective course of studies.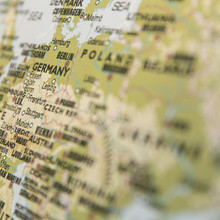 +++ Until further notice, all appointments and personal meetings can only take place following prior arrangement by telephone or e-mail.+++
The Withdrawal Agreement foresees that the UK will continue to participate in the current 2014 2020 EU programmes, including Erasmus+, as if the UK was an EU Member State until the closure of the programmes.