Team of the International Office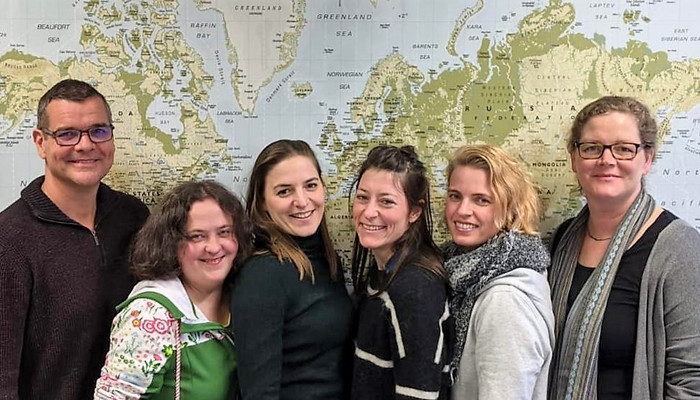 The International Office is responsible for all partnerships with universities abroad and endeavours to expand its international contacts. Its main tasks are to advise applicants from international universities, exchange students and full-time students planning to go abroad. The introductory events and international projects at the GSU aim at making a transition easier for international students and facilitate the involvement in student life. Staff mobility in and outside the ERASMUS+ agreement is a further area operated by the International Office.
If you are interested in the German Sport University as an international applicant please do not hesitate to contact us. We´ll be happy to help and assist you with your ideas.
German Sport University Cologne
International Office
Am Sportpark Muengersdorf 6
50933 Cologne
Main Building, 1st floor

Personal office hours on site
Mon & Wed 9:00 -11:00 & 14:00-15:00
Further individual appointments with the responsible contact persons are possible. These appointments are agreed upon by arrangement on site, via Webex or by telephone.
Open telephone consultation hours
Mon-Fri 9:00-11:00
Mon-Thu 14:00-15:00
Please find our various task areas including contact details and office hours as follows: