Visa & health insurance in Germany
Whether or not you require a visa and a residence permit to enter Germany depends on your nationality and the purpose of your visit. Please get in touch with your local German Embassy to find out which documents are necessary to study in Germany.

Please note, that it is your own responsibility to clarify visa matters.

In general, non-EU nationals will require a student visa, i.e. for a semester abroad at the GSU. You will need the following documents to apply for a student visa:
Valid passport
Application form (obtainable at the local registration office in Cologne)
Biometrical passport photo without head covering
Valid medical insurance cover
Rental contract (original and copy)
Proof of sufficiant financial security
Certificate of enrolment
Applicants who have not yet been admitted to a German university or a college may apply for a study applicant's visa. This is valid for 3 months and can be converted into a student visa after you have been admitted to a university.
Students from Non-EU countries who want to study at a university must be insured in Germany. This applies only to Bachelor and Master students and not for Ph.D. students. Students from EU countries, who are already insured in their home country, do not have to obtain additional insurance in Germany as they can directly go to SHI-authorised physicians or dentists with their European health insurance card.

Please note that any insurance that you conlcude in your home country (i.e. a travel insurance) is not sufficient to study at our university.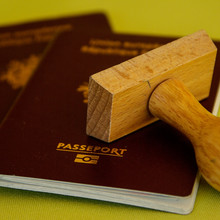 +++ Until further notice, all appointments and personal meetings can only take place following prior arrangement by telephone or e-mail.+++