M.A. Leadership competencies and management in elite sports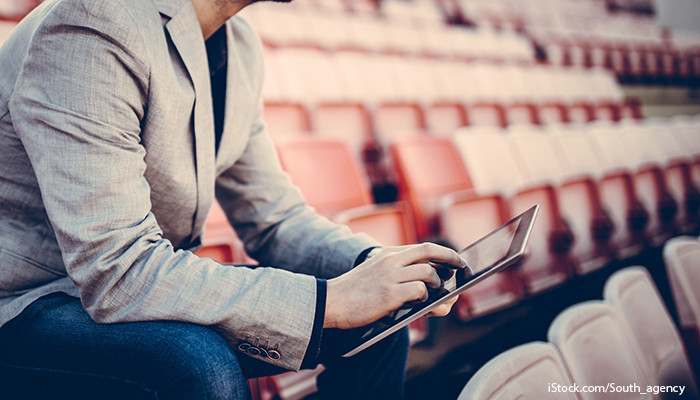 The main objective of this study program is to advance the professionalization of elite sports in Germany by enabling central positions in sports organizations with a focus on elite sports to be filled with excellently trained individuals.
This is done by training people with already extensive competencies in the field of elite sports (e.g. professional coaches, professional athletes, employees in sports organizations) to become executives for the management levels. In this way, the professional field of trainer in top-class sport is to be upgraded.
Target groups
The course is aimed at the following target groups:
Professional coaches
Employees of sports organizations
Managers with their own sports experience
(Former) professional athletes
Please note that the different target groups have to fulfill different admission requirements (see Application & Admission).
Professional field
The German Sport University Cologne cooperates closely with the German Olympic Sports Confederation (DOSB), its management academy and the sports associations. Graduates are specifically trained to take on high-ranking leadership positions in important German and international sports organizations (especially the DOSB, top associations, state sports federations, Olympic training centers, junior performance centers, professionally managed clubs). This is a professional field that is currently developing strongly, because the reform of competitive sports initiated by the DOSB demands increasing professionalization at all levels from its member organizations. To this end, additional positions are being created (e.g. national coach for science), but other fields of work and positions are also being strengthened through the increased hiring of full-time personnel. Due to the professional experience they bring with them, coupled with a course of study that is optimally geared to their future work, graduates of the FMS Master's program are the perfect candidates for these positions, which are becoming increasingly important as a result of the German reform of competitive sports. Sports federations are explicitly called upon to specifically nominate suitable persons for the study program (even if they do not have a bachelor's degree) and to invest in highly qualified management personnel in the long term by (proportionally) financing the study program.
Hybrid studying (reduced attendance phases)
The Master FMS is completely designed to meet the needs of people who want to complete their studies alongside a full-time job. Thus, a large part of the study program takes place as online courses (synchronously at predetermined times or asynchronously in self-learning mode) using the latest technologies and methods in e-learning. In this way, attendance time at the Sports University is limited to those module areas in which direct on-site interaction is important and necessary.