IOA Anniversary and Olympic Flame Lighting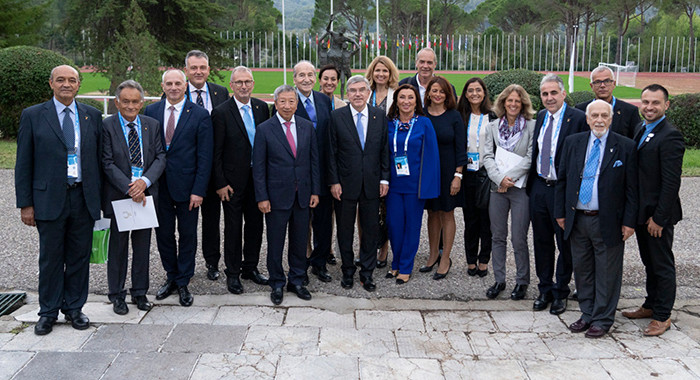 On the 17th and 18th October 2021 the 60th anniversary of the International Olympic Academy (IOA) was celebrated with a festive and academic programme. Prof. Stephan Wassong, Director of the Olympic Study Centre of the German Sport University Cologne and member of the Olympic Education Commission of the International Olympic Committee (IOC), was invited as a guest and speaker.
Just in time for the anniversary, the extensive renovation work of the IOA, which lasted two years and was subsidised by the IOC with substantial funds, had also been completed. At the same time as the ceremony, which was also attended by IOC President Thomas Bach and the members of the IOC Executive Committee, the Olympic flame for the Olympic Winter Games in Beijing in 2022 was lit in Ancient Olympia and handed over to the first torch runner.
The founding rector of the German Sport University, Carl Diem (1882 - 1962), played a central role as the originator of the Olympic torch relay, which has been scientifically investigated in a differentiated manner. The same applies to the IOA, which has developed into a recognised teaching and research institution of Olympism and the Olympic Movement since its foundation in 1961. The Olympic Study Centre of the German Sport University has effectively contributed to the modern profile of the IOA in recent years and has repeatedly given students the opportunity to participate in the events of the IOA.