M.A. Rehabilitation, Prevention and Health Management (GERMAN)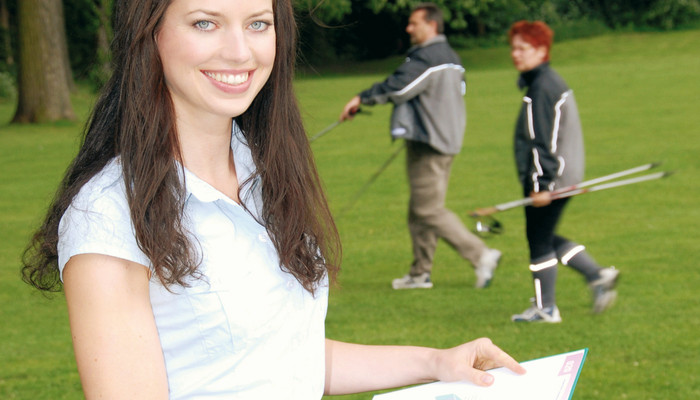 Living conditions in today's society and the resulting lifestyles have shifted people's focus on to health. Due to the changing age pyramid and lifestyles characterised by a lack of movement there has been a large increase in the incidence of civilisation-related diseases.
This Master's degree is aimed at communicative people who enjoy physical activity, have an affinity to medical and health-related questions and who are interested in academic research.
This degree course goes into more depth regarding health science and, in addition to prevention, focuses in particular on secondary prevention and specific topics in rehabilitation. The teaching and methods take an interdisciplinary approach from biomedical, psychosocial, health and economic perspectives.
Graduates of the M.A. in Rehabilitation, Prevention and Health Management are qualified for both management positions in the fields of prevention and movement therapy and for entrance to health and rehabilitation science. Possible employers could be outpatient and in-patient rehabilitation centres, large companies which offer health management programmes, as well as health insurance companies, sports clubs and health centres. Completion of the M.A. in Rehabilitation, Prevention and Health Management entitles students to apply for a place on the Ph.D. programme.

Please note even for this Master´s degree English language proficiency (working with publications, scientific papers, studies etc.) is required.