The Team
Vice-President of Study and Teaching
Born in 1964, Jens Kleinert, a sport and exercise scientist and qualified medical doctor, holds the post of Vice-President for Study and Teaching. Following his postdoctoral studies, he earned his Habilitation in 2004 for the field of "Sport and exercise science with special consideration of sport psychology and health research", Jens Kleinert first took on a professorship at the University of Würzburg. He returned to the German Sport University as Professor for Sport Psychology and Health Psychology in 2006, where he is currently head of the Department of Health & Social Psychology at the University's Institute of Psychology. Besides his research activities, he is co-founder of the "MentalEmpowerment" initiative, as well as head of "MentalTalent", incorporated into the sporting and psychological support provided for talented young athletes in the state of NRW.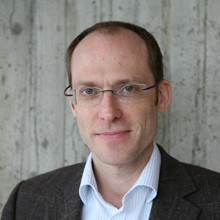 Vice-President of Research
The head of the Centre for Preventative Doping Research at the German Sport University Cologne holds the office of Vice-President of Research and Young Academics. Mario Thevis, born in 1973, studied to be a P.E. and Chemistry teacher. After gaining his Ph.D. in 2001 and completing his postdoctoral studies in 2004, he since became a university professor for preventive doping research. His key areas of research are in the development of new proof procedures for doping analysis. Professor Thevis is a forensic chemist, and is part of the team of experts of the World Anti-Doping Agency (WADA) for the "prohibited list", among other things, and is one of the world's leading doping experts.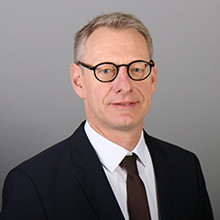 Vice-President of University Development Planning, Resources and Quality Management
Christoph Breuer has been a university professor at the German Sport University Cologne since 2004 and is head of the Institute of Sport Economics and Sport Management. He is a member of the Finance and Administration Committee of the World Anti-Doping Agency (WADA) and a founding member of the European Sport Economics Association. From 2006 to 2011 he was also research professor at the German Institute of Economic Research (DIW Berlin). He studied sport and exercise science, economics and educational science at the Technical University in Darmstadt. He completed his Ph.D. in 1999 and his postdoctoral thesis at the German Sport University in 2004.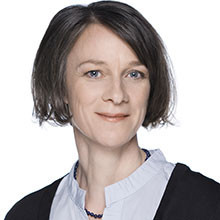 Vice-President of Transfer and Information Management
Dr. Bettina Rulofs graduated in sport science in 1997 and then started her career as a researcher at the Institute of Sociology and Gender Studies at the German Sport University. She completed her doctorate in 2002 with a study on the social construction of gender relations in sports media and based on this study received the "North-Rhine-Westphalian award for girls and women in sport for special scientific achievements". Currently, she holds the position as senior lecturer and deputy-director of the Institute of Sociology & Gender Studies. Her research focuses on social inequality, sports-related child and youth work, violence prevention and diversity management in sport. In the recent years she led national and European research projects on child protection in sport, which were funded by the German Ministry of Education and Science and the European Commission.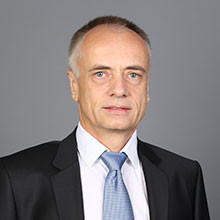 President of the German Sport University Cologne
Born in 1965, Heiko Strüder studied Sport and English in Cologne, as well as Exercise Physiology in the USA. He completed his Ph.D. in exercise science. His postdoctoral thesis was in exercise science, with special focus on performance physiology and endocrinology, at the German Sport University in 2001. He received a professorship in Sports Medicine/Sports Biology at the Technical University Chemnitz in 2001. Since 2002 he has been head of todays Institute of Movement and Neurosciences at the German Sport University Cologne. He served as Vice-president of Research and the deputy permanent representative for the President at GSU from 2006 to 2014.
Provost of the German Sport University Cologne
Angelika Claßen, born 1962, took up her post as Provost of the German Sport University Cologne in 2014. After studying at the University of Constance, the lawyer worked for the regional administration of Düsseldorf from 1989 and moved to the current Ministry for Innovation, Science and Research for the state of NRW in 1994. As former head of the "Universities in the Rhineland" department, she is extremely familiar with the topic of university management and has already worked closely with the German Sport University Cologne on many occasions. She is characteristic of a modern university administrator: "service-orientated, competent, communicative and self-confident".