Quality management and Capacity Development in the field of "Sport for Development"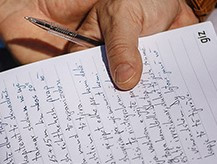 Head of the project: Dr. Karen Petry
IESF staff entrusted with the project: Katrin Bauer M.A., Victória Calzolari Soto M.A., Samia Khatib, Louis Moustakas M.Sc., Kaija Ruck, Nina Seibert, Stephen Reynard (external consultant)
Period of project: November 2020 – September 2022
Partners: Deutsche Gesellschaft für Internationale Zusammenarbeit (GIZ)
Project Funding: Deutsche Gesellschaft für Internationale Zusammenarbeit (GIZ)
Content
Since 2013, the Institute of European Sport Development and Leisure Studies has been working with the Deutsche Gesellschaft für Internationale Zusammenarbeit (GIZ) in the field of sport for development. On behalf of the Federal Ministry for Economic Cooperation and Development (BMZ), the GIZ uses sport for development (S4D) activities to support disadvantaged children and youth as part of their international development activities. The activities focus on topics such as education, employability, violence prevention, inclusion, gender equality and migration.
As part of the new cooperation with the GIZ, this project focuses on Quality Management and Capacity Development in S4D activities. The project aims to enhance the visibility of S4D an effective approach for sustainable development as well as to strengthen capacities in this field.
In terms of Quality Management, the IESF is supporting the GIZ in standardizing S4D approaches, methods, guidelines as well as teaching and learning materials. The (newly developed) S4D standard documents are/will be published in the S4D Resource Toolkit.
As part of the Capacity Development activities, the IESF is conducting web seminars and online courses exploring how S4D can support areas such as gender equality, employability, quality education and monitoring and evaluation (M&E) in the S4D Learning Lab. These seminars and courses are offered in English, French and Spanish by the experts of team:
The web seminars and workshops provide an overview of how sport can be used as a tool for sustainable development and how different approaches can be implemented.
A further focus of the project is on developing a university network to enhance the interdisciplinary exchange of knowledge and expertise between organizations and universities. Furthermore, the IESF supports the BMZ-consultation in the field of "Capacity Development" of sport for development during the 2 years of the project.