B.A. Sport and Health in Prevention and Therapy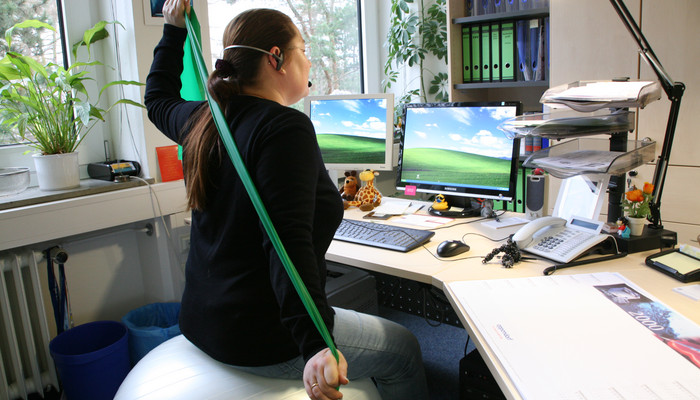 Maintaining good health through sport and movement is becoming increasingly important in view of the changing age structure of society and the changes in the health system. The field of health will continue to grow and the job situation looks promising for those involved in it.
The B.A. Sport and Health in Prevention and Therapy is aimed at people who live active lives, are interested in health and who like supervising and teaching groups.
The degree programme provides students with the necessary expertise to enable them to plan, implement and evaluate health-improvement measures in primary and secondary prevention. This expertise is also required to adapt health/prevention programmes to the individual needs of the patients. The university education is supplemented by knowledge about
approaches to interventions, how health-related activities work as well as methods of learning and training from a physical, mental and social perspective.
A Bachelor´s degree is the first qualification which qualifies for direct entry into the job market. There are many interesting job openings for graduates of the B.A. Sport and Health in Prevention and Therapy such as various professional fields in the health sector, e.g. health coach or health consultant. Health professionals are required by clubs and state institutions such as sanatoriums, clinics and spas, but also by private commercial providers as in the fitness and tourism branch. The successful completion of the B.A. in Sport and Health in Prevention and Therapy entitles graduates to apply for a master's course of study, which in turn, can expand on or complement previous knowledge, depending on the programme.