Application Bachelor
The application for a Bachelor´s degree at the German Sport University can only be completed online. However, in addition to that international applicants need to send specific documents to the International Office so that their application can be checked for eligibility. We have listed them below:


University entrance qualification (similar to the German "Abitur")
Please provide us with a certified copy of your school certificate including a detailed record of all grades.


Certificate of successful completion of the physical aptitude test
Only for bachelor and PE teaching degree applicants. More information


Certificate of successful completion of the German language examination for university entrance
We accept DSHII or TestDaF TN4 (German as a Foreign Language) or Telc C1 "Hochschule". More information


Proof that the student has sufficient financial means to pay for his/her studies
More information

Please send all documents via postal mail to the following adress:
German Sport Universtiy Cologne
Application Bachelor
International Office
Am Sportpark Müngersdorf 6
50933 Cologne
Germany

If you have any questions please contact us via email (contact details in right column).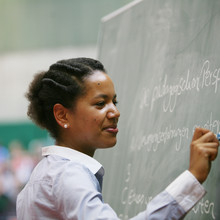 Contact for non-German applicants