SOPROS | Assessing, Evaluating and Implementing Athletes' Social Protection in Olympic Sports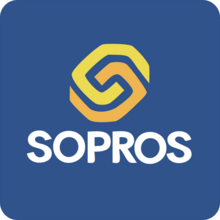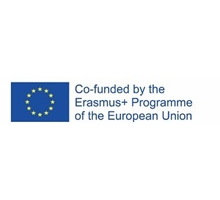 Head of the Project
Prof. Dr. Jürgen Mittag
Project Coordinator
Maximilian Seltmann M.A.
Project Staff
Lorenz Fiege M.A.
Period of Research
Januar 2023 – Dezember 2025
Project Funding
Europäische Kommission
Updates on the project:https://twitter.com/SOPROS_Erasmus
Project Description
In recent years, several cases of issues related to the social protection of elite athletes have made headlines in newspapers and raised critical awareness in the public sphere. Unfortunately, in many cases, these headlines refer to incidents of tragic accidents of elite athletes, but topics like pension payments, health care or maternity protection have also entered the sphere of Olympic elite sport governance. However, recent data of the EMPLOYS project indicate that limitations in social protection is the reality for many athletes in Olympic sports across the continent. Most athlete-centred social protection systems are based on ad-hoc cooperation and coordination between sport governing bodies and public authorities. The actual roles and responsibilities taken by public and private actors in the practical implementation of athletes' social protection have not yet been precisely defined.
Recent policy initiatives at the transnational and European level have acknowledged the need to increase social protection standards for athletes, for example the Council of Europe in 2021 and the ILO in 2020. Additionally, athletes have increasingly been positioning themselves as key actors of the Olympic movement and demanding greater involvement in decision-making processes that affect their lives both as athletes and human beings. This demonstrates the importance of involving all stakeholders in the elite sport sector that are responsible for the regulation and implementation of athletes' social protection.
Against this backdrop, the aim of the SOPROS project is to promote integrity and values in sport by assessing, evaluating and implementing athletes' social protection in Olympic sports. It can be understood as a deepening of the Erasmus+ EMPLOYS project in the area of athletes' social protection, which is one of six core dimensions of the employment relations of athletes in Olympic sports. It will build on the solid foundation and findings of the EMPLOYS project and take the next steps toward setting a framework for the implementation of concrete actions for athletes in the specific policy field of social protection. The project consortium involves four academic partners involved in the research and study of sport governance, sport politics and sport law, as well as five policy partners with significant expertise in athletes' employment and social relations.
Overall, the SOPROS project will:
develop practicable Self-Assessment Tools (one each for athletes, sport governing bodies, and public authorities) to collect unique data about athletes' social protection in Olympic sports;
analyse and present this data in an Evaluation Report;
develop a Manual for the Implementation of Athletes' Social Protection;
pilot a process of negotiations in Olympic elite sports and provide analytical and practical insights into its benefits and challenges; and
host two rounds of National Workshops, one EU-Level Multi-Stakeholder Workshop and three public Conferences.
Project Partners
Academic Partners
Policy Partners
Associated Partners