The Institute of Psychology is one of 20 research institutes at the German Sport University Cologne. The institute comprises the Department of Health and Social Psychology and the Department of Performance Psychology, together covering a broad range of applied and basic research.
The research work undertaken by the institute encompasses experimental paradigms, field studies and interventions. Research staff collaborate and consult with national and international research groups from both academic and societal backgrounds. The Institute of Psychology also supports the exchange of students, European PhD candidates, and researchers.
A central aim of the institute is to contribute original research and further existing knowledge with regard to the development and implementation of diagnostic tools and interventions for various target groups (i.e. athletes, coaches, judges, managers/executives, hospital staff, patients and physically/mentally handicapped individuals). A number of highly practice-oriented initiatives strengthen the research transfer, for example through the Institute of Diagnostics and Intervention's service centre or externally funded projects such as MentalTalent and MentallyPrepared ("MentalGestärkt"). Moreover, the Institute of Psychology is a member of the German Research Centre for Elite Sports Cologne ("momentum").
Annually, the Institute of Psychology provides 2000 credit hours in curricular teaching, focussing on BA and MA programmes as well as teachers' training. The institute's teaching expertise primarily encompasses research methods and psychological diagnostics and interventions. Furthermore, research staff specialising in experimental psychology and sport psychology carry out research in the areas of health, performance, education and society. The language of instruction is German and English.
Head of Institute and Departments

Univ.-Prof. Dr. Dr.
Head of Institute & Dept. Performance Psychology


Univ.-Prof. Dr.
Head of Dept. Health & Social Psychology

Department Health & Social Psychology

Am Sportpark Muengersdorf 6
50933 Cologne
Nawi-Medi, 3rd floor (Dep. Health & Social Psychology)
Institutional Building VI (Dep. Performance Psychology)
Video: The Perception of Sport Psychology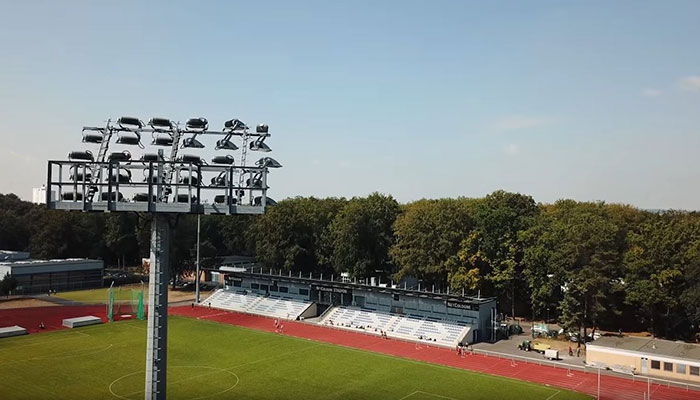 Students of the German Sport University Cologne M.Sc. Psychology in Sport and Exercise have asked psychology experts and elite athletes about their perception of sport psychology. In the video they want to share information about mental coaching, about the work of sport psychologists and they want to give insights into the field of sport psychology.