Exchange semester at GSU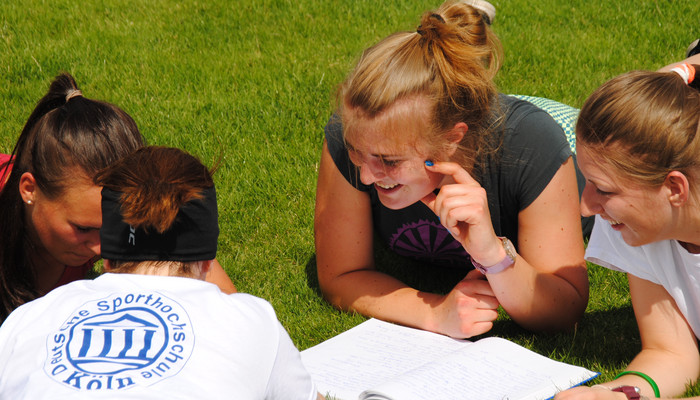 +++Important information regarding current developments in connection with SARS-CoV-2 and COVID-19+++
With the situation in Germany and at GSU remaining volatile and dynamic regarding Covid-19 and its impact on public life, we are still uncertain what the winter semester 2021/22 will look like. The exchange semester will take place, but under very restricted conditions. Nevertheless, we are delighted to welcome back exchange students on-campus as a kind of "pilot project" and will do our best to make the students feel comfortable.
Unfortunately, due to renovations of the dorms on campus, exchange students must identify other options in the city of Cologne.
As the situation has proven to be quite dynamic, we would recommend you to visit our Corona information website regularly.
With 65 partner universities worldwide the GSU offers a wide range of countries in which a study exchange is possible. Whether in Europe or elsewhere in the world: there is something for everyone. The International Office runs lectures and seminars in sport-related theory and practical courses in English for the international exchange students.
A semester abroad can be a wonderful experience in the life of a student, but can be challenging as well. To prepare oneself for the time abroad in Cologne the information on these pages can be a first insight into the most important facts about an exchange semester at GSU. Start with the General Information (on the left above).
Personal office hours on site
Mon & Wed 9:00 -11:00 & 14:00-15:00
Further individual appointments with the responsible contact persons are possible. These appointments are agreed upon by arrangement on site, via Webex or by telephone.
Open telephone consultation hours
Mon-Fri 9:00-11:00
Mon-Thu 14:00-15:00