Exchange semester at GSU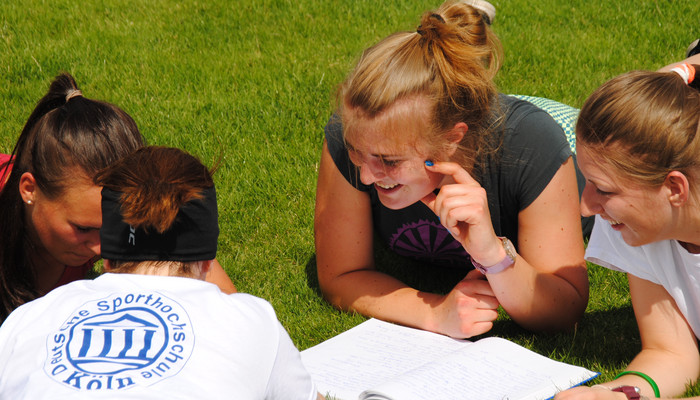 +++Important information regarding current developments in connection with SARS-CoV-2 and COVID-19+++
With the situation in Germany and at GSU remaining volatile and dynamic regarding Covid-19 and its impact on public life, we are unclear as to the format of the summer semester 2022; Depending on the development of the situation in connection with COVID-19, some courses and lectures might take place in a mainly virtual or blended format. We hope that on-site teaching will be the regular case, but we cannot promise that at this stage. We also cannot tell yet what our international course offer will look like exactly, but we will try to provide an extended offer compared to the past winter semester to accommodate all exchange students and provide a foundation of credit points.
Please make sure to check up on the latest COVID-19 regulations at GSU. Currently all students have to provide either a full vaccination (BioNTech/Pfizer, Moderna, Johnson&Johnson, Astra Zeneca) or recovery for attendance in the practical classes (plus a COVID quick test not older than 24 hours for practical courses taking place indoors).
As the situation has proven to be quite dynamic, we would recommend you to visit our Corona information website regularly.
Unfortunately, due to renovations of the dorms on campus, exchange students must identify other options in the city of Cologne.
With 65 partner universities worldwide the GSU offers a wide range of countries in which a study exchange is possible. Whether in Europe or elsewhere in the world: there is something for everyone. The International Office runs lectures and seminars in sport-related theory and practical courses in English for the international exchange students.
A semester abroad can be a wonderful experience in the life of a student, but can be challenging as well. To prepare oneself for the time abroad in Cologne the information on these pages can be a first insight into the most important facts about an exchange semester at GSU. Start with the General Information (on the left above).
Consultation hours:
Mon-Fri 9:00-11:00
Mon, Wed, Thu 14:00-15:00
Additional individual appointments on site are possible, but must be prearranged via phone or email.