Exchange semester at GSU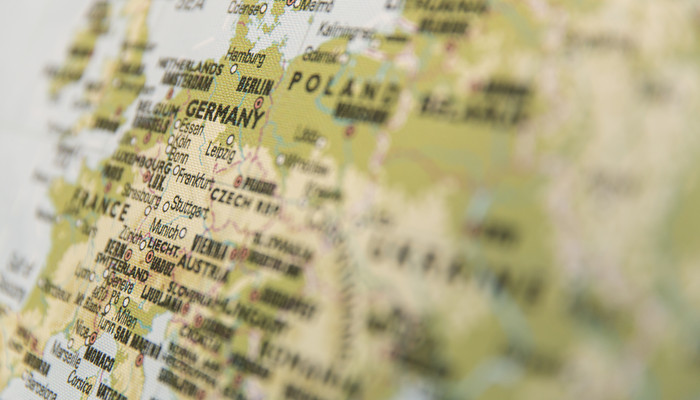 With 65 partner universities worldwide, the GSU offers a wide range of countries in which a study exchange is possible. Whether in Europe or elsewhere in the world: there is something for everyone. The International Office runs lectures and seminars in sport-related theory and practical courses in English for the international exchange students.
A semester abroad can be a wonderful experience in the life of a student, but can be challenging as well. To prepare oneself for the time abroad in Cologne the following information can be a first insight into the most important facts about an exchange semester at GSU.
To give all exchange students the best possible preparation for their time in Cologne the International Office organizes the introduction days right before the start of the lecturing period.
This meeting is mandatory for all exchange students!!
You will be given detailed insight about living in Cologne and especially about the German Sport University:
How to select classes?
Which classes can be chosen?
How many classes do you need to obtain enough credits?
And far more…..
Place and time of the meeting will be communicated to all exchange students via email.
All exchange students have the possibility to apply for a room in one of our dorms. These dorms are located directly on campus and guarantee short distances to all facilities and courses during the semester abroad. The rent for the dorms varies between 200-300€ per month. Please follow the link in the right column or click here to get more information about living on campus and to access the application form for housing.
The GSU has four dorms (A-D) on campus, which students can apply for.
IMPORTANT: Due to extensive dorm renovations commencing in 2021, only dorm D will be available from summer term 2021 onwards. Due to this shortage of rooms, exchange students interested in spending an exchange semester at GSU are encouraged to seek and apply for alternative accommodation in Cologne and surroundings.
The idea of the Buddy System is to match international exchange students coming to the German Sport University with local students from the German Sport University.
The aim is to help new exchange students to get settled in a new environment, get to know the local culture, and have an unforgettable time. German buddies support their exchange students, and actively engage with them throughout the entire semester. For more information please click here.

Health insurance in Germany
NON-EU Students
Students from Non-EU countries who want to study at a state university must be insured in Germany.
Please note that any travel insurances are NOT valid for studying at a German university!
It is therefore of utmost importance to apply for a German health insurance upon arrival.
Please contact us in case of questions under international@­dshs-koeln.de and we will provide you with further information on this topic.
EU-Students
Students from EU countries, who are already insured in their home country do not have to be insured in Germany. You can directly go to SHI-authorised physicians or dentists with your European health insurance card.
Whether or not you require a visa and a residence permit to enter Germany depends on your nationality and the purpose of your visit. Please get in touch with your local German Embassy to find out which documents are necessary to study in Germany.
More information on that topic you can find here.
Facilities and staff @ GSU
The German Sport University offers great opportunities for their students and staff to stay active on campus. Various sporting facilities, a swimming centre, an athlethics stadium etc. are available at certain times and can be used free of charge. The only fee for students is 25€ for the utilization of the gyms.
The canteen offers a very diversified meal plan. A complete meal including a drink and dessert amounts to approximately 4€.
Most of the staff at GSU are used to speaking English, communication with them therefore won´t be a problem.
International students share their experiences at GSU:
Consultation hours:
Mon-Fri 9:00-11:00
Mon, Wed, Thu 14:00-15:00
Additional individual appointments on site are possible, but must be prearranged via phone or email.
...to hear what exchange students tell about their stay at GSU or click here to read what the students say.