Application and Admission
Students who intend to study at the German Sport University as exchange students have to apply using the application form (see "Download" on the right).

Requirements for an exchange semester at GSU
Please note that only students from our partner universities can apply for a semester abroad at GSU. Before applying, you have to be nominated for an exchange semester at GSU by your home university´s international coordinator.
Other requirements are not necessary, although prospective students should either speak German or English.


Complete application form
Download the application form to your computer and fill it in.
ATTENTION: If you have problems with opening the file by left-clicking on the link, please right-click on the link and try the "save target as"-option!
For self-assessment regarding your language skills, you can use the self-assessment grid corresponding to the Common European Framework of Reference for Languages (see "Download" on the right).
Please note that you cannot save the data entered in this form!To save a copy for your records, print the completed form (use the PDF printer function of your computer AND and print a paper copy).
Finalize the application
Print out a paper copy of the completed application form. The printed application form must be signed by you and the coordinator at your home university and then mailed via postal mail AND via email to the German Sport University.
Please note that our office cannot process your application without the required enclosures and signatures.
A complete application must contain the following documents:
Application form
Transcripts of Records obtained in previous years of study
Application for housing if you wish to apply for a room in a student dormitory (see link to Accomodation-site on the right)
A copy of your passport or ID card
A copy of your European health insurance card (non-EU citizens have to apply for a German health insurance upon arrival. A travel insurance is NOT sufficient! Please click here for further information on that topic)
A passport photograph


Postal address for application
German Sport University Cologne
International Office
Am Sportpark Müngersdorf 6
50933 Cologne
Germany
Email address for application
international@­dshs-koeln.de

Deadlines for application
01st of August for the winter semester or the academic year
01st of February for the summer semester
You will be contacted after the application period has ended. You will receive all relevant information needed for your exchange studies (including information regarding housing, the introduction days, course election, etc.) via email. Please make sure to provide your correct email-address.

Visa
Whether or not you require a visa and a residence permit to enter Germany depends on your nationality and the purpose of your visit. Please get in touch with your local German Embassy to find out which documents are necessary to study in Germany and take care to apply for it (if needed) in due time and well in advance. More information here.
Please note, that it is your own responsibility to clarify visa matters.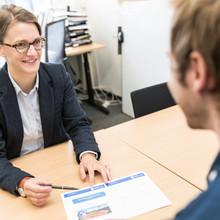 Click here to see all information and the application form for Housing at GSU.