ERASMUS+ Understanding, Evaluating, and Improving Good Governance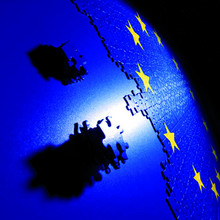 Understanding, Evaluating, and Improving Good Governance in the Employment Relations of Athletes in Olympic Sports in Europe
Head of Project
Prof. Dr. Jürgen Mittag
Project Coordinator
Maximilian Seltmann M.A.
IESF Project staff
N.N.
Period of Research
January 2020 – December 2022
Project partners (Universities)
Partner (Representation of Athletes)
Project Funding
European Commission, ERASMUS+ Projekt 622796-EPP-1-2020-1-DE-SPO-SCP
Project description
This collaborative partnership aims at improving good governance in the employment relations of athletes in Olympic sports by providing, evaluating and sharing evidence based information, practices and recommendations in an important, yet largely neglected, subdomain of sport and governance.The project team, consisting of five academic partners and two practice-oriented partners, both umbrella organisations representing essential parts of the sports sector in this certain field, will provide evidence based policy recommendations for sport governing bodies from the local to the global level as well as for national public authorities and EU institutions.
The project is structured around three specific goals, all of which are attained through different phases and methodologies. These goals are:
Understanding - establishing an evidence base of the legal and socio-political landscape defining the employment relations of athletes in Olympic sports in 29 European countries and the European Union;
Evaluating - assessing the current practice across the continent;
Improving - formulating and implementing concrete policy recommendations for key stakeholders.
Building on a rigorous and participatory methodology, the expertise and unique network of the project team, this collaborative partnership will inform substantial and sustainable policy change on all levels of governance. The results empower athletes for a secure and successful career in sport and beyond.